Beggin by Madcon

I feel like I have been beggin' (hence the song)  mother nature for Spring and just when I thought it arrived, we got a foot and a 1/2 of snow. It didn't last for long though as the weather has been mild and the snow has all but melted. We were sledding on Sunday and sipping cocktails on the backporch by Tuesday. You can't really complain about that. When I say a ton of snow…I mean a ton of snow. Take a look at my weiner after my bf tossed him in the yard.
Anyway, once the snow melted and there was green grass underneath I was even more affected by Spring FEVER! I think it might actually be here to stay now and I am consumed by the thought of flowers, sun-dresses, cocktails, brunch, falling asleep out of doors, walks in the park and lazy sunny days spent with friends. (But mostly flowers as you can see…)
Flower images from the gorgeous blog concrete & honey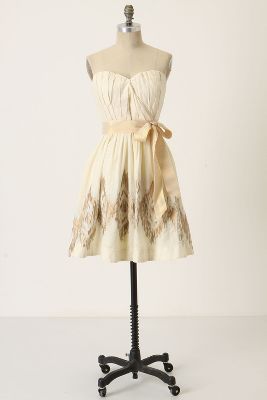 Dress from Anthropologie

Ingredients
10 ounces white tequila
12 ounces fresh pineapple juice
12 ounces lemon-lime soda
Crushed ice
1 cup chopped fresh pineapple
1/4 cup chopped fresh mint
Directions
Combine tequila, pineapple juice, soda, pineapple and mint in a pitcher. Serve over crushed ice and garnish with fresh mint leaves.
Enjoy xx